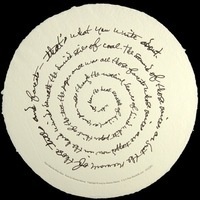 Celebrating 35 Years: Broadsides, Prints and Books, through Dec. 2
Celebrating book arts, this exhibition chronicles the work of 13 longtime members of the Printers' Chappel of Santa Cruz and shows the breadth of over three decades of hand printed broadsides, prints, and books. The exhibition celebrates the group's early work along with the most recent projects.
Opening Reception: Thursday, October 5, 5-7 pm.
Thursday, November 30, 2017 at 8:00am to 8:00pm
Cost

Gallery hours: Tuesday-Saturday 12- 5 pm and Wednesdays until 8pm during the academic year or by appointment for special tours. Closed for all University holidays, including Thanksgiving (November 23-27). FREE and open to the public. Parking permits requi

Location Details

Faculty Gallery, Porter College (UCSC)

Subscribe