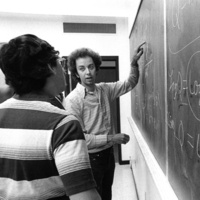 Econ Alumni Reception
Alumni, faculty, staff, and students are cordially invited to the Economics Department reunion in celebration of UC Santa Cruz's 50th Anniversary.
Following a brief introduction and short presentation, a continental breakfast will be served in the courtyard where attendees may reconnect over their shared memories of their time on campus.
For more information contact Economics Department Assistant Leigh Faulk.
Saturday, April 25, 2015 at 10:00am
Engineering 2
Engineering 2 1156 High Street, Santa Cruz, California 95064
Cost

REGISTER NOW

Subscribe