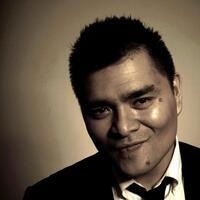 Jose Antonio Vargas: My Life as an Undocumented Immigrant
Kresge College, in collaboration with the UC Santa Cruz Foundation, Educational Opportunity Program, Student Achievement and Equity Innovation, and the University Library, are hosting a November 30 public lecture at UCSC, by Pulitzer Prize-winning journalist Jose Antonio Vargas. Vargas will address Kresge College's Media and Society series and the plenary of the Kresge College Core Course, Power and Representation, on November 30 at 7:10 PM, at the Colleges 9 & 10 Multi-Purpose Room, with gracious cosponsorship from the UCSC Resource Centers, Oakes College, and Colleges 9 & 10. Options for overflow attendance via two-way video-feed will be made available at the Arts Division Media Theatre and near the Multipurpose Room.
Jose Antonio Vargas has written for periodicals ranging from the New Yorker and the Washington Post, to Rolling Stone and the San Francisco Chronicle; his subjects range from the AIDS and HIV, to the cultures of the tech industry and the impacts of social networking on politics; from presidential politics to gay rights, race, and intersectionality in America. Vargas won the Pulitzer Prize for breaking-news reporting on the 2008 Virginia Tech shooting.
His essay "My Life as an Undocumented Immigrant" (New York Times 22 June 2011) chronicles his coming of age as an American without documentation, an intersection of queer and immigrant experience, and the coincidence of his undocumented status with a precipitously rising career as a journalist. Vargas is founder and CEO of the nonprofit organization Define American; his recent work work as a writer and activist has concentrated on alliances and coalitions to reshape national conversations on identity, citizenship, and immigration.
For more information and accessibility related needs, call Kresge College at 831-459-4792 or email kresgepr@ucsc.edu
Thursday, November 30, 2017 at 7:00pm
Colleges Nine/Ten Multi-purpose Room
615 College Nine Road, Santa Cruz, California 95064
Invited Audience
Location Details

Colleges 9 & 10 Multi-Purpose Room, with livestreaming at the University Alumni Lounge and Arts Division Media Theater.

Subscribe