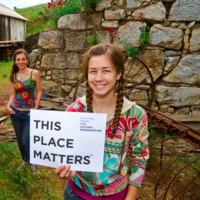 Journey Through Time: Limeworks Tour
Join Geologist/Historian Frank Perry (College 8 '77) for a tour of the Campus's historic district.
Wondering how those old lime kilns worked or how the restoration of the Hay Barn is coming along? Learn about these topics and more (plus see some newly-discovered historic photos) as we explore what life was like here in the 19th century.
For more information about the Limeworks visit limeworks.ucsc.edu or contact Alisa Klaus, Senior Environmental Planner, Physical Planning & Construction.
Saturday, April 25, 2015 at 10:00am
Barn Theater
Coolidge Drive, Santa Cruz, California 95064
Cost

REGISTER NOW

Subscribe