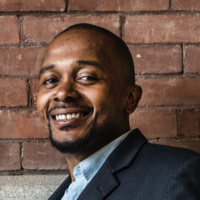 On Coffee and Epistasis: A Conversation with Brandon Ogbunu, Brown University
Join us for our second BD2K Summer Series Lecture of the 2018 season!
In this seminar, Dr. Ogbunu will explore a cutting-edge concept in modern genetics called epistasis, informally defined as "the surprise at the phenotype when mutations are combined, given the constituent mutations' individual effects." He will focus on recent work in the Ogbunu Lab exploring how epistasis shapes complex biological traits.
Learn more.
Friday, July 27, 2018 at 11:00am
Biomedical Sciences
Biomedical Sciences Building Red Hill Road, Santa Cruz, California 95064