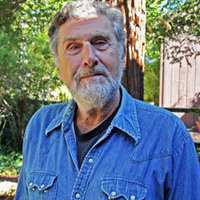 Teach-in 2: "The Power of Self Persuasion: My 55 Years of Research in One Hour" (EVENT CLOSED)
PLEASE NOTE THIS EVENT IS NOW AT CAPACITY AND HAS BEEN CLOSED We apologize for the inconvenience. This event will be taped and posted on the UC Santa Cruz YouTube channel.
UPDATE: Professor Aronson will be attending the Wine Reception following his Teach-in. For those interested in continuing the conversation or catching up with him, register now for the Wine Reception on Saturday, April 30, from 4-6 p.m. on Oakes Lower Lawn.
Elliot Aronson is Professor Emeritus of psychology at UC Santa Cruz. He is the only person, in the 120-year history of the American Psychological Association to have received all three of its major awards: Distinguished Writing (1973), Distinguished Teaching (1980), and Distinguished Research (1999).
When we consider social influence, we usually have in mind advertisements, political speeches and other forms of propaganda where a person or corporation tries to convince us to think a certain way, buy a particular product or vote for a specific candidate. In this lecture, Professor Aronson will discuss some 55 years of his own research illuminating a much more powerful form of social influence--one where people persuade themselves that a particular course of action is desirable and even essential. He will cover a wide range of topics including the reduction of prejudice in schools, water conservation, AIDS reduction, and getting out the vote in the most recent presidential election.
This is a singular opportunity for alumni to attend a lecture by one of our exceptionally distinguished faculty. Register early to be sure to get your spot!
Saturday, April 30, 2016 at 2:30pm