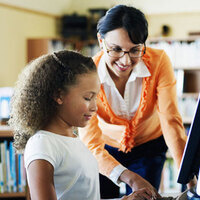 UC Santa Cruz Teacher Education Reception
We invite our cherished alumni to come together to discuss the joys and challenges of teaching, share practical strategies, and connect with passionate educators who are at varying stages of their careers.
Join education faculty along with our school partners and up-and-coming new teachers to engage in conversations about teaching, learning and schooling.
The Education Department of UC Santa Cruz strives to develop and encourage those who have chosen to dedicate themselves to the teaching profession, working tirelessly to better the communities in which they serve. Our Future Teacher Fund directly supports our students as they engage in the analysis and integration of educational theory, research, and practice for an increasingly diverse society.
Wine, appetizers and refreshments will be provided. We hope you will join us in celebrating and supporting the teaching profession.
For questions, please contact the Education Department at education@ucsc.edu.
Friday, April 29, 2016 at 4:00pm